Welcome

to Our Company

Umar Habib Printers, a well-acclaimed company successfully delivering unmatched quality printing services since the last 25 years, is among the most trusted names in the printing industry. With years of expertise, constant upgradation of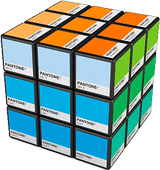 printing infrastructure coupled with induction of new techniques, Umar Habib Printers has virtually become a synonym of the most dependable quality printing service provider.
With client base in Pakistan and across globe, Umar Habib Printers vouches only one thing, "Quality printing services at affordable cost", of course, timely delivered. Be it in Faisalabad, land of cottong and textile, Umar Habib Printers is known for commercial cost effective offset and digital printing services.
It may be your first project, but ... never fear. Since 1986, we have produced the best quality printing! Let us handle your next project!
Services
Pre-Press. People step into Umar Habib Printers with an idea or some raw data and walk out with a big smile on their faces. Reason: we develop their ideas into reality. Be it a Book, Brochure or a pamphlet, we help nurture our client´s ideas with the help of our expertise and help them arrive at a creation in consonance with their expectations.
Press. After a long span of over 35 years in the printing industry, Umar Habib Printers has perfected the art of printing, both offset and digital printing and is able to cater to the printing needs of a wide range of customers.
In order to give the best to our customers, we constantly upgrade our infrastructure and also impart training to our designing, printing press team. Furthermore, we have installed the latest software and hardware in order to produce the best print layouts for our customers.
Services

Latest News
Latest machinery added this year...
Umar Habib Printers are proud to offer thier services by adding advanced and modern mchines added this year.